Over 200,000 young people use public
transport in the Tyne and Wear area
every year.
Through the free school
visits program we offer a series of
interactive presentations aimed at
Key Stage 1,2 and 3 pupils.
________________________________________________________
Call Deborah Rodenby Youth Liaison Officer on 0191 203 3227 to arrange a free visit
________________________________________________________
________________________________________________________
To arrange a free visit and presentation to your school, please contact Deborah Rodenby on 0191 203 3227 or email
Our aim is to educate as many young
people as possible about the benefits
of bus and rail travel, staying safe
and the consequences to themselves
and others of inappropriate
behaviour
Children are our future passengers.
We are committed to educating young people
about public transport and safety issues.
Bernard Garner, Director General, Nexus
If your school falls within the Tyne and Wear area and you would like
a presentation you can arrange a visit by contacting Deborah Rodenby
on 0191 203 3227 0r by email :
deborah.rodenby@nexus.org.uk
A visual presentation with Key Stage specific activities takes
approximately 1 hour, however this time can be extended if required.
A series of classroom projects are available that
can be used to help pupils to gain a better
understanding of using public transport and staying
safe when travelling by public transport. These
include interactive video and useful downloadable
classroom resources as well as posters for display in
school.
Free interactive presentations delivered in schools and classrooms.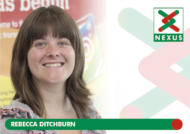 Nexus visits over a hundred
schools every year to promote
safety on buses and the Metro
system.
A free
presentation CD
with all the
images and video
clips from the
presentation will
be given to each
school along with
a framed
A4 certificate
acknowledging
that your school
has taken part in
the safety
activities
As part of the presentation pupils are
shown a series of video clips of good
and bad behaviour. These clips are
available on a CD that is given to the
teacher after the presentation an can
be used by pupils to create their own
version of the video for use in school
Examples of videos created by
school pupils
Each school will receive an A4 signed certificate acknowledging the safety presentation
________________________________________________________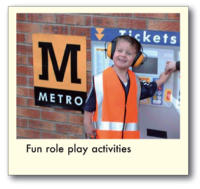 Free school visits and educational safety resources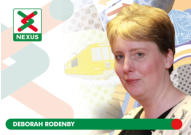 Presentations are given by our Youth
Liaison Officer - Deborah Rodenby.
Deborah offers interactive
presentations at various Key Stage
levels covering general travel,
information on how to read a
timetable and use ticket machines or
'pop' cards and in particular safety
and behaviour at stations, on buses
and on trains.
Presentations include activities
designed to involve pupils in thinking
about their behaviour and how it
effects other passengers, as well as,
top tips on personal safety and using
public transport responsibly.